Souvenir
This is our very first tweet, made especially for Nuit Blanche 2009, one of the highlights of the Parisian cultural life. But why on earth did we tweet in English ? Emotion, probably.
Preparing nuit blanche 2009
We grow with you
An important step
We really looked forward to our first 50.000 followers! And for the record, we did dance the Harlem Shake. So 2013 ! And it was only the beginning…
Cette nuit on a dépassé les 50 000 abonnés et on a failli danser le Harlem Shake pic.twitter.com/v4yIDlu0As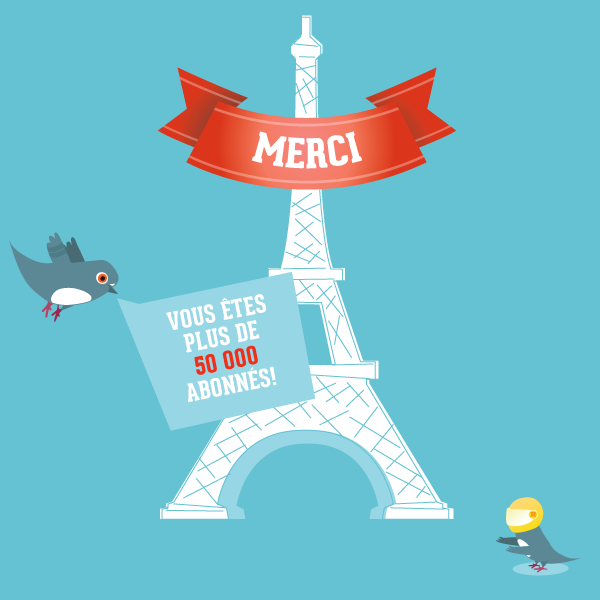 and it was just a start…
C'est officiel ! Avec 222 910 abonnés, la ville de @Paris vient de dépasser la ville de New York en nombre d'abonnés sur Twitter ! #bravo
#JDTAP
« Un jour de tweets à Paris »
A day of tweets in Paris
Our first social media operation, meant to marry Twitter and poetry. The idea is simple and based on a well-known text by Georges Perec: « An Attempt at Exhausting a Place in Paris ». On the 19th of April, 2013, the city was invited to tweet about that very day: places, details, stories, feelings… in 140 characters, of course. More than 10.000 tweets were published with the impenetrable hashtag #JDTAP. Town crier even shouted the best tweets throughout Paris.
[Point météo] Avalanche de tweets prévue à Paris le 19 avril. Plus d'infos très bientôt #jdtap
Magistrale au mois de mai, la joie devient capitale, à demi nues sur les terrasses... les fraîcheurs sont admirables #jdtap
Le crieur de tweet aux halles @Paris #jdtap pic.twitter.com/T55SKf7i2B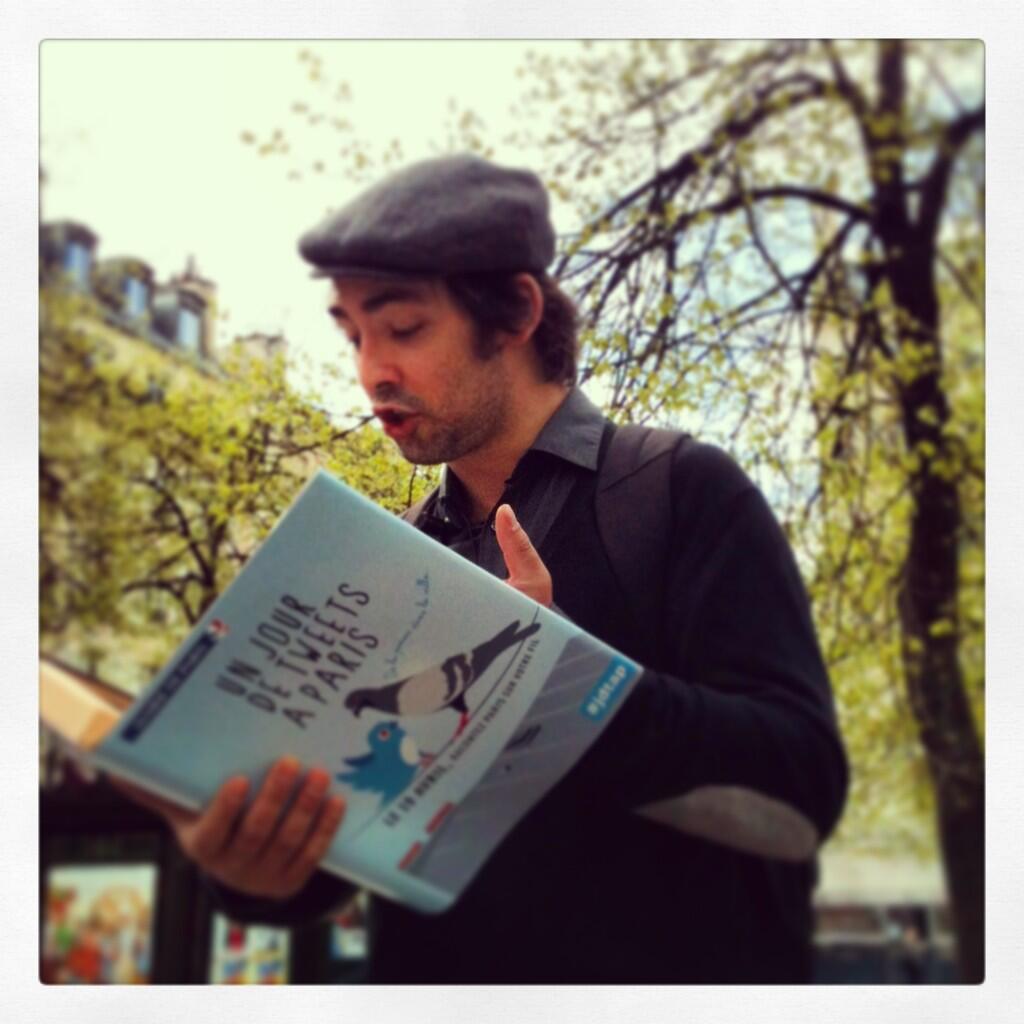 @Paris la pluie, Paris tout grisParis la nuit, Paris tu brilles
Paris tu grognes, Paris tu ris
Paris tu cries, Paris tu vis ! #JDTAP
Paris j'écoute ?!
Paris Speaking !
Yet another member in the family. We launched @ParisJecoute in September 2013 to answer directly all your questions in real time. Since then, we answer 10.000 questions every year. Whatever they may be.
@Parisjecoute Hey! J'ai entendu parler de subventions pour l'achat d'un VAE quand on est étudiant. Toujours d'actu? + d'infos?
Compulsive tweeting
How surprising, the City Hall is among the places in Paris with the highest Twitter activity…
Hello Boss !
Hello Boss. With 620.000 followers, the mayor of Paris is amongst the most connected mayors of the world.
This is the day when we thought @Potus followed us. Actually, he did not. But it's never too late Barack!
Attaques à Paris
Numéro d'Urgence: 0800 40 60 05
Pour toute information écoutez 107.1 FM
Crisis Unit
Paris under attack
Twitter is also a very efficient tool in case of crisis as we sadly experienced on November 13th.The social media allowed us to release security messages real fast to a large audience. The users understood it as well, as the above message is our most retweeted post so far. Thank you to everyone who allowed Parisians to stay safe. #PorteOuverte #OpenDoor
Paris will always be Paris
Let's keep writing the story together.
Tweet @Paris in Paris!
The @Paris Twitter account would be nothing without you. To thank you for your support, your tweets will have the place of honour on our 100 digital screens around Paris. (see map)
It's simple to participate: tweet a souvenir, a thought, an image with @Paris and #1MillionParis. The best tweets will be displayed on the screens from the 22 to the 25th February.